Reese's Senior Bowl Winter Classic Benefiting L'Arche Mobile
Registration
December 29-30, 2020
- Reese's Senior Bowl Winter Classic Benefiting L'Arche Mobile
Tournament Courses:
Azalea City Golf Course (Mobile, AL)
Registration Deadline:
Sunday, December 20 at Midnight
Eligibility:

Men 8-22
Women 8-22
Members
Non-Members
$70.00 - $125.00
$70.00 - $125.00
Late Fee:
$25.00 Late Fee Applies after 12/20/2020
Notes:
The 2-Day 36 hole event is for High School Varsity & College Level golfers as well as Boys/Girls 12-13 (JV). Tee/yardage will be the equivalent of High School Varsity and College Tournaments for those divisions. Boys/Girls 12-13 & 9-11 Divisions tees appropriate. The 9-11 ages will play 18 holes.
Tee Time Information:
Early AM tee times for the 18 hole golfers Day 1 followed by the 9 hole golfers. Day 2 AM tee times will be paired based on scores.
Divisions
College Boys
$125.00
All Rounds
Blue - Par 72 - 6850 Yards (126/71.2)
| Hole | 1 | 2 | 3 | 4 | 5 | 6 | 7 | 8 | 9 | 10 | 11 | 12 | 13 | 14 | 15 | 16 | 17 | 18 |
| --- | --- | --- | --- | --- | --- | --- | --- | --- | --- | --- | --- | --- | --- | --- | --- | --- | --- | --- |
| Handicap | 7 | 13 | 11 | 15 | 1 | 9 | 5 | 17 | 3 | 10 | 11 | 6 | 18 | 16 | 12 | 2 | 8 | 4 |
| Par | 4 | 5 | 4 | 3 | 4 | 5 | 4 | 3 | 4 | 4 | 5 | 4 | 3 | 4 | 5 | 4 | 3 | 4 |
| Yardage | 381 | 520 | 402 | 173 | 423 | 532 | 367 | 187 | 459 | 436 | 488 | 376 | 152 | 373 | 567 | 380 | 213 | 421 |
| | | | | | | | | | |
| --- | --- | --- | --- | --- | --- | --- | --- | --- | --- |
| Hole | 1 | 2 | 3 | 4 | 5 | 6 | 7 | 8 | 9 |
| Hcp | 7 | 13 | 11 | 15 | 1 | 9 | 5 | 17 | 3 |
| Par | 4 | 5 | 4 | 3 | 4 | 5 | 4 | 3 | 4 |
| Yds | 381 | 520 | 402 | 173 | 423 | 532 | 367 | 187 | 459 |
| | | | | | | | | | |
| --- | --- | --- | --- | --- | --- | --- | --- | --- | --- |
| Hole | 10 | 11 | 12 | 13 | 14 | 15 | 16 | 17 | 18 |
| Hcp | 10 | 11 | 6 | 18 | 16 | 12 | 2 | 8 | 4 |
| Par | 4 | 5 | 4 | 3 | 4 | 5 | 4 | 3 | 4 |
| Yds | 436 | 488 | 376 | 152 | 373 | 567 | 380 | 213 | 421 |
All Rounds
Blue - Par 72 - 6850 Yards (126/71.2)
| Hole | 1 | 2 | 3 | 4 | 5 | 6 | 7 | 8 | 9 | 10 | 11 | 12 | 13 | 14 | 15 | 16 | 17 | 18 |
| --- | --- | --- | --- | --- | --- | --- | --- | --- | --- | --- | --- | --- | --- | --- | --- | --- | --- | --- |
| Handicap | 7 | 13 | 11 | 15 | 1 | 9 | 5 | 17 | 3 | 10 | 11 | 6 | 18 | 16 | 12 | 2 | 8 | 4 |
| Par | 4 | 5 | 4 | 3 | 4 | 5 | 4 | 3 | 4 | 4 | 5 | 4 | 3 | 4 | 5 | 4 | 3 | 4 |
| Yardage | 381 | 520 | 402 | 173 | 423 | 532 | 367 | 187 | 459 | 436 | 488 | 376 | 152 | 373 | 567 | 380 | 213 | 421 |
| | | | | | | | | | |
| --- | --- | --- | --- | --- | --- | --- | --- | --- | --- |
| Hole | 1 | 2 | 3 | 4 | 5 | 6 | 7 | 8 | 9 |
| Hcp | 7 | 13 | 11 | 15 | 1 | 9 | 5 | 17 | 3 |
| Par | 4 | 5 | 4 | 3 | 4 | 5 | 4 | 3 | 4 |
| Yds | 381 | 520 | 402 | 173 | 423 | 532 | 367 | 187 | 459 |
| | | | | | | | | | |
| --- | --- | --- | --- | --- | --- | --- | --- | --- | --- |
| Hole | 10 | 11 | 12 | 13 | 14 | 15 | 16 | 17 | 18 |
| Hcp | 10 | 11 | 6 | 18 | 16 | 12 | 2 | 8 | 4 |
| Par | 4 | 5 | 4 | 3 | 4 | 5 | 4 | 3 | 4 |
| Yds | 436 | 488 | 376 | 152 | 373 | 567 | 380 | 213 | 421 |
College Girls
$125.00
All Rounds
Gold - Par 72 - 5821 Yards (104/66.5)
| Hole | 1 | 2 | 3 | 4 | 5 | 6 | 7 | 8 | 9 | 10 | 11 | 12 | 13 | 14 | 15 | 16 | 17 | 18 |
| --- | --- | --- | --- | --- | --- | --- | --- | --- | --- | --- | --- | --- | --- | --- | --- | --- | --- | --- |
| Handicap | 7 | 13 | 11 | 15 | 1 | 9 | 5 | 17 | 3 | 10 | 11 | 6 | 18 | 16 | 12 | 2 | 8 | 4 |
| Par | 4 | 5 | 4 | 3 | 4 | 5 | 4 | 3 | 4 | 4 | 5 | 4 | 3 | 4 | 5 | 4 | 3 | 4 |
| Yardage | 354 | 445 | 328 | 145 | 347 | 453 | 334 | 157 | 389 | 374 | 457 | 277 | 131 | 310 | 464 | 307 | 178 | 371 |
| | | | | | | | | | |
| --- | --- | --- | --- | --- | --- | --- | --- | --- | --- |
| Hole | 1 | 2 | 3 | 4 | 5 | 6 | 7 | 8 | 9 |
| Hcp | 7 | 13 | 11 | 15 | 1 | 9 | 5 | 17 | 3 |
| Par | 4 | 5 | 4 | 3 | 4 | 5 | 4 | 3 | 4 |
| Yds | 354 | 445 | 328 | 145 | 347 | 453 | 334 | 157 | 389 |
| | | | | | | | | | |
| --- | --- | --- | --- | --- | --- | --- | --- | --- | --- |
| Hole | 10 | 11 | 12 | 13 | 14 | 15 | 16 | 17 | 18 |
| Hcp | 10 | 11 | 6 | 18 | 16 | 12 | 2 | 8 | 4 |
| Par | 4 | 5 | 4 | 3 | 4 | 5 | 4 | 3 | 4 |
| Yds | 374 | 457 | 277 | 131 | 310 | 464 | 307 | 178 | 371 |
All Rounds
Gold - Par 72 - 5821 Yards (104/66.5)
| Hole | 1 | 2 | 3 | 4 | 5 | 6 | 7 | 8 | 9 | 10 | 11 | 12 | 13 | 14 | 15 | 16 | 17 | 18 |
| --- | --- | --- | --- | --- | --- | --- | --- | --- | --- | --- | --- | --- | --- | --- | --- | --- | --- | --- |
| Handicap | 7 | 13 | 11 | 15 | 1 | 9 | 5 | 17 | 3 | 10 | 11 | 6 | 18 | 16 | 12 | 2 | 8 | 4 |
| Par | 4 | 5 | 4 | 3 | 4 | 5 | 4 | 3 | 4 | 4 | 5 | 4 | 3 | 4 | 5 | 4 | 3 | 4 |
| Yardage | 354 | 445 | 328 | 145 | 347 | 453 | 334 | 157 | 389 | 374 | 457 | 277 | 131 | 310 | 464 | 307 | 178 | 371 |
| | | | | | | | | | |
| --- | --- | --- | --- | --- | --- | --- | --- | --- | --- |
| Hole | 1 | 2 | 3 | 4 | 5 | 6 | 7 | 8 | 9 |
| Hcp | 7 | 13 | 11 | 15 | 1 | 9 | 5 | 17 | 3 |
| Par | 4 | 5 | 4 | 3 | 4 | 5 | 4 | 3 | 4 |
| Yds | 354 | 445 | 328 | 145 | 347 | 453 | 334 | 157 | 389 |
| | | | | | | | | | |
| --- | --- | --- | --- | --- | --- | --- | --- | --- | --- |
| Hole | 10 | 11 | 12 | 13 | 14 | 15 | 16 | 17 | 18 |
| Hcp | 10 | 11 | 6 | 18 | 16 | 12 | 2 | 8 | 4 |
| Par | 4 | 5 | 4 | 3 | 4 | 5 | 4 | 3 | 4 |
| Yds | 374 | 457 | 277 | 131 | 310 | 464 | 307 | 178 | 371 |
Varsity Boys
$125.00
All Rounds
Blue - Par 72 - 6850 Yards (126/71.2)
| Hole | 1 | 2 | 3 | 4 | 5 | 6 | 7 | 8 | 9 | 10 | 11 | 12 | 13 | 14 | 15 | 16 | 17 | 18 |
| --- | --- | --- | --- | --- | --- | --- | --- | --- | --- | --- | --- | --- | --- | --- | --- | --- | --- | --- |
| Handicap | 7 | 13 | 11 | 15 | 1 | 9 | 5 | 17 | 3 | 10 | 11 | 6 | 18 | 16 | 12 | 2 | 8 | 4 |
| Par | 4 | 5 | 4 | 3 | 4 | 5 | 4 | 3 | 4 | 4 | 5 | 4 | 3 | 4 | 5 | 4 | 3 | 4 |
| Yardage | 381 | 520 | 402 | 173 | 423 | 532 | 367 | 187 | 459 | 436 | 488 | 376 | 152 | 373 | 567 | 380 | 213 | 421 |
| | | | | | | | | | |
| --- | --- | --- | --- | --- | --- | --- | --- | --- | --- |
| Hole | 1 | 2 | 3 | 4 | 5 | 6 | 7 | 8 | 9 |
| Hcp | 7 | 13 | 11 | 15 | 1 | 9 | 5 | 17 | 3 |
| Par | 4 | 5 | 4 | 3 | 4 | 5 | 4 | 3 | 4 |
| Yds | 381 | 520 | 402 | 173 | 423 | 532 | 367 | 187 | 459 |
| | | | | | | | | | |
| --- | --- | --- | --- | --- | --- | --- | --- | --- | --- |
| Hole | 10 | 11 | 12 | 13 | 14 | 15 | 16 | 17 | 18 |
| Hcp | 10 | 11 | 6 | 18 | 16 | 12 | 2 | 8 | 4 |
| Par | 4 | 5 | 4 | 3 | 4 | 5 | 4 | 3 | 4 |
| Yds | 436 | 488 | 376 | 152 | 373 | 567 | 380 | 213 | 421 |
All Rounds
Blue - Par 72 - 6850 Yards (126/71.2)
| Hole | 1 | 2 | 3 | 4 | 5 | 6 | 7 | 8 | 9 | 10 | 11 | 12 | 13 | 14 | 15 | 16 | 17 | 18 |
| --- | --- | --- | --- | --- | --- | --- | --- | --- | --- | --- | --- | --- | --- | --- | --- | --- | --- | --- |
| Handicap | 7 | 13 | 11 | 15 | 1 | 9 | 5 | 17 | 3 | 10 | 11 | 6 | 18 | 16 | 12 | 2 | 8 | 4 |
| Par | 4 | 5 | 4 | 3 | 4 | 5 | 4 | 3 | 4 | 4 | 5 | 4 | 3 | 4 | 5 | 4 | 3 | 4 |
| Yardage | 381 | 520 | 402 | 173 | 423 | 532 | 367 | 187 | 459 | 436 | 488 | 376 | 152 | 373 | 567 | 380 | 213 | 421 |
| | | | | | | | | | |
| --- | --- | --- | --- | --- | --- | --- | --- | --- | --- |
| Hole | 1 | 2 | 3 | 4 | 5 | 6 | 7 | 8 | 9 |
| Hcp | 7 | 13 | 11 | 15 | 1 | 9 | 5 | 17 | 3 |
| Par | 4 | 5 | 4 | 3 | 4 | 5 | 4 | 3 | 4 |
| Yds | 381 | 520 | 402 | 173 | 423 | 532 | 367 | 187 | 459 |
| | | | | | | | | | |
| --- | --- | --- | --- | --- | --- | --- | --- | --- | --- |
| Hole | 10 | 11 | 12 | 13 | 14 | 15 | 16 | 17 | 18 |
| Hcp | 10 | 11 | 6 | 18 | 16 | 12 | 2 | 8 | 4 |
| Par | 4 | 5 | 4 | 3 | 4 | 5 | 4 | 3 | 4 |
| Yds | 436 | 488 | 376 | 152 | 373 | 567 | 380 | 213 | 421 |
Varsity Girls
$125.00
All Rounds
Gold - Par 72 - 5821 Yards (104/66.5)
| Hole | 1 | 2 | 3 | 4 | 5 | 6 | 7 | 8 | 9 | 10 | 11 | 12 | 13 | 14 | 15 | 16 | 17 | 18 |
| --- | --- | --- | --- | --- | --- | --- | --- | --- | --- | --- | --- | --- | --- | --- | --- | --- | --- | --- |
| Handicap | 7 | 13 | 11 | 15 | 1 | 9 | 5 | 17 | 3 | 10 | 11 | 6 | 18 | 16 | 12 | 2 | 8 | 4 |
| Par | 4 | 5 | 4 | 3 | 4 | 5 | 4 | 3 | 4 | 4 | 5 | 4 | 3 | 4 | 5 | 4 | 3 | 4 |
| Yardage | 354 | 445 | 328 | 145 | 347 | 453 | 334 | 157 | 389 | 374 | 457 | 277 | 131 | 310 | 464 | 307 | 178 | 371 |
| | | | | | | | | | |
| --- | --- | --- | --- | --- | --- | --- | --- | --- | --- |
| Hole | 1 | 2 | 3 | 4 | 5 | 6 | 7 | 8 | 9 |
| Hcp | 7 | 13 | 11 | 15 | 1 | 9 | 5 | 17 | 3 |
| Par | 4 | 5 | 4 | 3 | 4 | 5 | 4 | 3 | 4 |
| Yds | 354 | 445 | 328 | 145 | 347 | 453 | 334 | 157 | 389 |
| | | | | | | | | | |
| --- | --- | --- | --- | --- | --- | --- | --- | --- | --- |
| Hole | 10 | 11 | 12 | 13 | 14 | 15 | 16 | 17 | 18 |
| Hcp | 10 | 11 | 6 | 18 | 16 | 12 | 2 | 8 | 4 |
| Par | 4 | 5 | 4 | 3 | 4 | 5 | 4 | 3 | 4 |
| Yds | 374 | 457 | 277 | 131 | 310 | 464 | 307 | 178 | 371 |
All Rounds
Gold - Par 72 - 5821 Yards (104/66.5)
| Hole | 1 | 2 | 3 | 4 | 5 | 6 | 7 | 8 | 9 | 10 | 11 | 12 | 13 | 14 | 15 | 16 | 17 | 18 |
| --- | --- | --- | --- | --- | --- | --- | --- | --- | --- | --- | --- | --- | --- | --- | --- | --- | --- | --- |
| Handicap | 7 | 13 | 11 | 15 | 1 | 9 | 5 | 17 | 3 | 10 | 11 | 6 | 18 | 16 | 12 | 2 | 8 | 4 |
| Par | 4 | 5 | 4 | 3 | 4 | 5 | 4 | 3 | 4 | 4 | 5 | 4 | 3 | 4 | 5 | 4 | 3 | 4 |
| Yardage | 354 | 445 | 328 | 145 | 347 | 453 | 334 | 157 | 389 | 374 | 457 | 277 | 131 | 310 | 464 | 307 | 178 | 371 |
| | | | | | | | | | |
| --- | --- | --- | --- | --- | --- | --- | --- | --- | --- |
| Hole | 1 | 2 | 3 | 4 | 5 | 6 | 7 | 8 | 9 |
| Hcp | 7 | 13 | 11 | 15 | 1 | 9 | 5 | 17 | 3 |
| Par | 4 | 5 | 4 | 3 | 4 | 5 | 4 | 3 | 4 |
| Yds | 354 | 445 | 328 | 145 | 347 | 453 | 334 | 157 | 389 |
| | | | | | | | | | |
| --- | --- | --- | --- | --- | --- | --- | --- | --- | --- |
| Hole | 10 | 11 | 12 | 13 | 14 | 15 | 16 | 17 | 18 |
| Hcp | 10 | 11 | 6 | 18 | 16 | 12 | 2 | 8 | 4 |
| Par | 4 | 5 | 4 | 3 | 4 | 5 | 4 | 3 | 4 |
| Yds | 374 | 457 | 277 | 131 | 310 | 464 | 307 | 178 | 371 |
Boys 12-13
$125.00
All Rounds
White - Par 72 - 6548 Yards (112/69.9)
| Hole | 1 | 2 | 3 | 4 | 5 | 6 | 7 | 8 | 9 | 10 | 11 | 12 | 13 | 14 | 15 | 16 | 17 | 18 |
| --- | --- | --- | --- | --- | --- | --- | --- | --- | --- | --- | --- | --- | --- | --- | --- | --- | --- | --- |
| Handicap | 7 | 13 | 11 | 15 | 1 | 9 | 5 | 17 | 3 | 10 | 11 | 6 | 18 | 16 | 12 | 2 | 8 | 4 |
| Par | 4 | 5 | 4 | 3 | 4 | 5 | 4 | 3 | 4 | 4 | 5 | 4 | 3 | 4 | 5 | 4 | 3 | 4 |
| Yardage | 367 | 494 | 390 | 155 | 403 | 510 | 351 | 167 | 442 | 417 | 473 | 357 | 142 | 361 | 547 | 369 | 196 | 407 |
| | | | | | | | | | |
| --- | --- | --- | --- | --- | --- | --- | --- | --- | --- |
| Hole | 1 | 2 | 3 | 4 | 5 | 6 | 7 | 8 | 9 |
| Hcp | 7 | 13 | 11 | 15 | 1 | 9 | 5 | 17 | 3 |
| Par | 4 | 5 | 4 | 3 | 4 | 5 | 4 | 3 | 4 |
| Yds | 367 | 494 | 390 | 155 | 403 | 510 | 351 | 167 | 442 |
| | | | | | | | | | |
| --- | --- | --- | --- | --- | --- | --- | --- | --- | --- |
| Hole | 10 | 11 | 12 | 13 | 14 | 15 | 16 | 17 | 18 |
| Hcp | 10 | 11 | 6 | 18 | 16 | 12 | 2 | 8 | 4 |
| Par | 4 | 5 | 4 | 3 | 4 | 5 | 4 | 3 | 4 |
| Yds | 417 | 473 | 357 | 142 | 361 | 547 | 369 | 196 | 407 |
All Rounds
White - Par 72 - 6548 Yards (112/69.9)
| Hole | 1 | 2 | 3 | 4 | 5 | 6 | 7 | 8 | 9 | 10 | 11 | 12 | 13 | 14 | 15 | 16 | 17 | 18 |
| --- | --- | --- | --- | --- | --- | --- | --- | --- | --- | --- | --- | --- | --- | --- | --- | --- | --- | --- |
| Handicap | 7 | 13 | 11 | 15 | 1 | 9 | 5 | 17 | 3 | 10 | 11 | 6 | 18 | 16 | 12 | 2 | 8 | 4 |
| Par | 4 | 5 | 4 | 3 | 4 | 5 | 4 | 3 | 4 | 4 | 5 | 4 | 3 | 4 | 5 | 4 | 3 | 4 |
| Yardage | 367 | 494 | 390 | 155 | 403 | 510 | 351 | 167 | 442 | 417 | 473 | 357 | 142 | 361 | 547 | 369 | 196 | 407 |
| | | | | | | | | | |
| --- | --- | --- | --- | --- | --- | --- | --- | --- | --- |
| Hole | 1 | 2 | 3 | 4 | 5 | 6 | 7 | 8 | 9 |
| Hcp | 7 | 13 | 11 | 15 | 1 | 9 | 5 | 17 | 3 |
| Par | 4 | 5 | 4 | 3 | 4 | 5 | 4 | 3 | 4 |
| Yds | 367 | 494 | 390 | 155 | 403 | 510 | 351 | 167 | 442 |
| | | | | | | | | | |
| --- | --- | --- | --- | --- | --- | --- | --- | --- | --- |
| Hole | 10 | 11 | 12 | 13 | 14 | 15 | 16 | 17 | 18 |
| Hcp | 10 | 11 | 6 | 18 | 16 | 12 | 2 | 8 | 4 |
| Par | 4 | 5 | 4 | 3 | 4 | 5 | 4 | 3 | 4 |
| Yds | 417 | 473 | 357 | 142 | 361 | 547 | 369 | 196 | 407 |
Girls 12-13
$125.00
All Rounds
Red - Par 72 - 5347 Yards (122/70.3)
| Hole | 1 | 2 | 3 | 4 | 5 | 6 | 7 | 8 | 9 | 10 | 11 | 12 | 13 | 14 | 15 | 16 | 17 | 18 |
| --- | --- | --- | --- | --- | --- | --- | --- | --- | --- | --- | --- | --- | --- | --- | --- | --- | --- | --- |
| Handicap | 13 | 11 | 7 | 15 | 1 | 9 | 3 | 17 | 5 | 2 | 10 | 14 | 18 | 8 | 4 | 12 | 16 | 6 |
| Par | 4 | 5 | 4 | 3 | 4 | 5 | 4 | 3 | 4 | 4 | 5 | 4 | 3 | 4 | 5 | 4 | 3 | 4 |
| Yardage | 291 | 437 | 309 | 138 | 321 | 440 | 321 | 127 | 327 | 349 | 414 | 265 | 126 | 300 | 441 | 283 | 138 | 320 |
| | | | | | | | | | |
| --- | --- | --- | --- | --- | --- | --- | --- | --- | --- |
| Hole | 1 | 2 | 3 | 4 | 5 | 6 | 7 | 8 | 9 |
| Hcp | 13 | 11 | 7 | 15 | 1 | 9 | 3 | 17 | 5 |
| Par | 4 | 5 | 4 | 3 | 4 | 5 | 4 | 3 | 4 |
| Yds | 291 | 437 | 309 | 138 | 321 | 440 | 321 | 127 | 327 |
| | | | | | | | | | |
| --- | --- | --- | --- | --- | --- | --- | --- | --- | --- |
| Hole | 10 | 11 | 12 | 13 | 14 | 15 | 16 | 17 | 18 |
| Hcp | 2 | 10 | 14 | 18 | 8 | 4 | 12 | 16 | 6 |
| Par | 4 | 5 | 4 | 3 | 4 | 5 | 4 | 3 | 4 |
| Yds | 349 | 414 | 265 | 126 | 300 | 441 | 283 | 138 | 320 |
All Rounds
Red - Par 72 - 5347 Yards (122/70.3)
| Hole | 1 | 2 | 3 | 4 | 5 | 6 | 7 | 8 | 9 | 10 | 11 | 12 | 13 | 14 | 15 | 16 | 17 | 18 |
| --- | --- | --- | --- | --- | --- | --- | --- | --- | --- | --- | --- | --- | --- | --- | --- | --- | --- | --- |
| Handicap | 13 | 11 | 7 | 15 | 1 | 9 | 3 | 17 | 5 | 2 | 10 | 14 | 18 | 8 | 4 | 12 | 16 | 6 |
| Par | 4 | 5 | 4 | 3 | 4 | 5 | 4 | 3 | 4 | 4 | 5 | 4 | 3 | 4 | 5 | 4 | 3 | 4 |
| Yardage | 291 | 437 | 309 | 138 | 321 | 440 | 321 | 127 | 327 | 349 | 414 | 265 | 126 | 300 | 441 | 283 | 138 | 320 |
| | | | | | | | | | |
| --- | --- | --- | --- | --- | --- | --- | --- | --- | --- |
| Hole | 1 | 2 | 3 | 4 | 5 | 6 | 7 | 8 | 9 |
| Hcp | 13 | 11 | 7 | 15 | 1 | 9 | 3 | 17 | 5 |
| Par | 4 | 5 | 4 | 3 | 4 | 5 | 4 | 3 | 4 |
| Yds | 291 | 437 | 309 | 138 | 321 | 440 | 321 | 127 | 327 |
| | | | | | | | | | |
| --- | --- | --- | --- | --- | --- | --- | --- | --- | --- |
| Hole | 10 | 11 | 12 | 13 | 14 | 15 | 16 | 17 | 18 |
| Hcp | 2 | 10 | 14 | 18 | 8 | 4 | 12 | 16 | 6 |
| Par | 4 | 5 | 4 | 3 | 4 | 5 | 4 | 3 | 4 |
| Yds | 349 | 414 | 265 | 126 | 300 | 441 | 283 | 138 | 320 |
Boys 9-11
$70.00
Round #1 12/29/2020
Red - Par 36 - 2711 Yards (122/70.3)
| Hole | 1 | 2 | 3 | 4 | 5 | 6 | 7 | 8 | 9 |
| --- | --- | --- | --- | --- | --- | --- | --- | --- | --- |
| Handicap | 13 | 11 | 7 | 15 | 1 | 9 | 3 | 17 | 5 |
| Par | 4 | 5 | 4 | 3 | 4 | 5 | 4 | 3 | 4 |
| Yardage | 291 | 437 | 309 | 138 | 321 | 440 | 321 | 127 | 327 |
| | | | | | | | | | |
| --- | --- | --- | --- | --- | --- | --- | --- | --- | --- |
| Hole | 1 | 2 | 3 | 4 | 5 | 6 | 7 | 8 | 9 |
| Hcp | 13 | 11 | 7 | 15 | 1 | 9 | 3 | 17 | 5 |
| Par | 4 | 5 | 4 | 3 | 4 | 5 | 4 | 3 | 4 |
| Yds | 291 | 437 | 309 | 138 | 321 | 440 | 321 | 127 | 327 |
Round #2 12/30/2020
Red - Par 36 - 2636 Yards (122/70.3)
| Hole | 10 | 11 | 12 | 13 | 14 | 15 | 16 | 17 | 18 |
| --- | --- | --- | --- | --- | --- | --- | --- | --- | --- |
| Handicap | 2 | 10 | 14 | 18 | 8 | 4 | 12 | 16 | 6 |
| Par | 4 | 5 | 4 | 3 | 4 | 5 | 4 | 3 | 4 |
| Yardage | 349 | 414 | 265 | 126 | 300 | 441 | 283 | 138 | 320 |
| | | | | | | | | | |
| --- | --- | --- | --- | --- | --- | --- | --- | --- | --- |
| Hole | 10 | 11 | 12 | 13 | 14 | 15 | 16 | 17 | 18 |
| Hcp | 2 | 10 | 14 | 18 | 8 | 4 | 12 | 16 | 6 |
| Par | 4 | 5 | 4 | 3 | 4 | 5 | 4 | 3 | 4 |
| Yds | 349 | 414 | 265 | 126 | 300 | 441 | 283 | 138 | 320 |
Girls 9-11
$70.00
Round #1 12/29/2020
Red - Par 36 - 2711 Yards (122/70.3)
| Hole | 1 | 2 | 3 | 4 | 5 | 6 | 7 | 8 | 9 |
| --- | --- | --- | --- | --- | --- | --- | --- | --- | --- |
| Handicap | 13 | 11 | 7 | 15 | 1 | 9 | 3 | 17 | 5 |
| Par | 4 | 5 | 4 | 3 | 4 | 5 | 4 | 3 | 4 |
| Yardage | 291 | 437 | 309 | 138 | 321 | 440 | 321 | 127 | 327 |
| | | | | | | | | | |
| --- | --- | --- | --- | --- | --- | --- | --- | --- | --- |
| Hole | 1 | 2 | 3 | 4 | 5 | 6 | 7 | 8 | 9 |
| Hcp | 13 | 11 | 7 | 15 | 1 | 9 | 3 | 17 | 5 |
| Par | 4 | 5 | 4 | 3 | 4 | 5 | 4 | 3 | 4 |
| Yds | 291 | 437 | 309 | 138 | 321 | 440 | 321 | 127 | 327 |
Round #2 12/30/2020
Red - Par 36 - 2636 Yards (122/70.3)
| Hole | 10 | 11 | 12 | 13 | 14 | 15 | 16 | 17 | 18 |
| --- | --- | --- | --- | --- | --- | --- | --- | --- | --- |
| Handicap | 2 | 10 | 14 | 18 | 8 | 4 | 12 | 16 | 6 |
| Par | 4 | 5 | 4 | 3 | 4 | 5 | 4 | 3 | 4 |
| Yardage | 349 | 414 | 265 | 126 | 300 | 441 | 283 | 138 | 320 |
| | | | | | | | | | |
| --- | --- | --- | --- | --- | --- | --- | --- | --- | --- |
| Hole | 10 | 11 | 12 | 13 | 14 | 15 | 16 | 17 | 18 |
| Hcp | 2 | 10 | 14 | 18 | 8 | 4 | 12 | 16 | 6 |
| Par | 4 | 5 | 4 | 3 | 4 | 5 | 4 | 3 | 4 |
| Yds | 349 | 414 | 265 | 126 | 300 | 441 | 283 | 138 | 320 |
Participants
Brittany King
Mobile, AL
Class of

2022

Stephen Baker
Fairhope, AL
Class of

2022
Braxton Bonner
Mobile, AL
Class of

2023
Coleman Boothe
Fairhope, AL
Class of

2022
Ken Brown
mobile, AL
Class of

2024
Will Conwell
Mobile, AL
Class of

2025
Blake Cornell
Daphne, AL
Class of

2025
John Daniels
Mobile, AL
Class of

2021
Pierce Guy
Mobile, AL
Class of

2025

Taylor Hollon
Mobile, AL
Class of

2022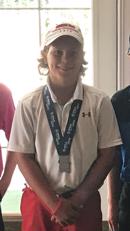 Reid Larson
Spanish Fort, AL
Class of

2025
Jake Lawless
Daphne , AL
Class of

2024
Will Middleton
Fairhope, AL
Class of

2021
Brody Quattlebaum
Fairhope, AL
Class of

2023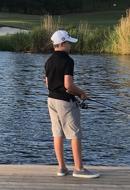 Jackson Spybey
Loxley, AL
Class of

2023

John Stubbs, III
Mobile, AL
Class of

2024
Emory Walker
Daphne, AL
Class of

2025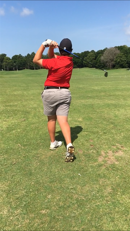 Harper Walker
Daphne, AL
Class of

2022

Ashlynd Madden
Spanish Fort, AL
Class of

2024
Miriam McCoy
Fairhope, AL
Class of

2021
Sarah Mooney
Fairhope , AL
Class of

2022
Mac Crabtree
Mobile, AL
Class of

2025
Parker Crabtree
Mobile, AL
Class of

2026

Worth Persons
Mobile, AL
Class of

2026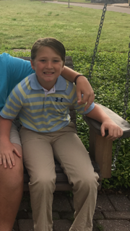 Murray Walker
Daphne, AL
Class of

2027
Powell Zundel
mobile, AL
Class of

2026
Daisy Howard
Mobile, AL
Class of

2026
Anna Osterman
Coden, AL
Class of

2027
Henry Brown
mobile, AL
Class of

2028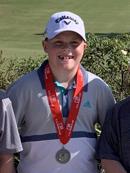 Cruz Burroughs
Chunchula , AL
Class of

2028
B Coale
Mobile , AL
Class of

2029
Will Farrow
Fairhope, AL
Class of

2029
Remy Graf
Mobile, AL
Class of

2031
Joe Hamilton
mobile , AL
Class of

2031
Tripp Hildreth
Las Vegas, NV
Class of

2028
Price Mchenry
Spanish Fort, AL
Class of

2029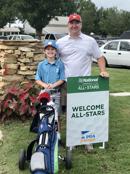 Grady Morris
Spanish Fort, AL
Class of

2027

Aden Persons
Mobile, AL
Class of

2028
Murray Seifert
Mobile, AL
Class of

2028

Jackson Stubbs
Mobile, AL
Class of

2028
Kaylee Harrison
Mobile, AL
Class of

2028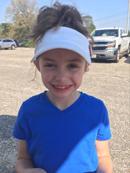 Macy Mabrey
Saraland , AL
Class of

2029

Ainsley Madden
Spanish Fort, AL
Class of

2028
Jasmine Nguyen
mobile, AL
Class of

2030
sadie orrell
orange beach, AL
Class of

2027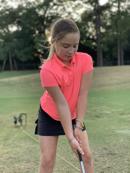 Ceille Persons
Mobile, AL
Class of

2027
Courses
Azalea City Golf Course
1000 Galliard Drive
Mobile, AL 36608
+1 (251) 208-5150